In honor of recently having a sick day, here are my top 5 books I normally go-to for comfort.
A Series of Unfortunate Events
by Lemony Sniket
Any book of this series works perfectly. The adventures of the Baudelaire children are sad and tragic but their closeness and love for each other would definitely cheer you up.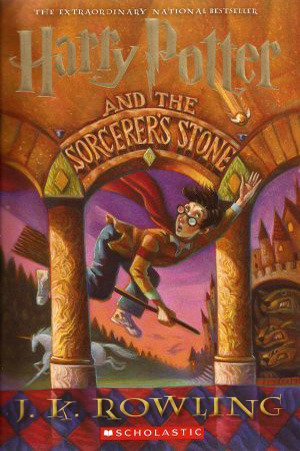 Harry Potter and the sorcerer's Stone
By J.K. Rowling
Again you could read any of the series but my go to is always the first one. I normally reserve this one for sad days. He is my most definitely go-to on sad days or days were I just feel lost in life. For days like that Hogwarts will always be the perfect hideout.
The Chronicles of Narnia
By C.S. Lewis
I love the Narnia books. They always make me feel better.
Peter Pan
by J.M. Barrie
You could never go wrong with a good classic. And Peter Pan is always happy to take you along to Neverland.
Alice's Adventures in Wonderland
by Lewis Carroll
I love my classics. And Wonderland also makes a good hideout for stupid bad days.