After You
       By Jojo Moyes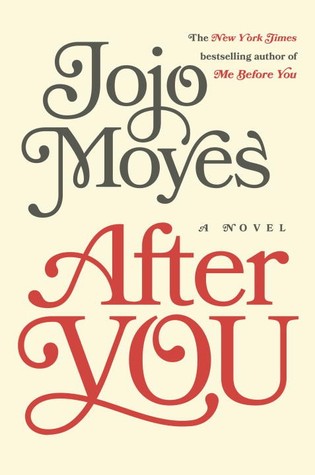 How do you move on after losing the person you loved?
I think this is more than enough to let you know what this book is about. Also Jojo Moyes hates Louisa Clark.
Review:
I'm absolutely sure that the author hates Louisa Clark.
This book was really painful for her.
Let me explain, first of all I have to admit that this book started out really great, even though you could see the hate. But I was okay with it because it felt real. Even the accident that Louisa has at the beginning is okay. A little extreme, but okay.
But after that it all got lost. The book is extremely slow-pace, and it doesn't do anything for the book. Something very random from Will's old life appears in Louisa's life, which I thought wasn't necessary. Also Lou's decisions are so bad that I couldn't even deal with them. She kind of gets a happy ending, but everything that happens to her was so bad and weird that I didn't feel happy for her happy ending. And you know what?, she does absolutely nothing that Will told her to do. That was really frustrating.
I didn't like this book. I liked the idea of it, but I wasn't happy with the execution. Jojo Moyes is a great writer, but sadly this book didn't do it for me. While reading it I understood why some people said that this book was completely unnecessary (something that I still disagree on).
Anyways, I didn't like it. I loved Me Before You and I had high hopes for this one. But sadly it was just disappointing. But don't listen to me, go ahead and read it maybe you'll like it.