So here's the thing…
                  On may I posted my very first tbr list (My Mega-Huge May TBR!) and it looked promising. But it didn't work that well for me. You know what happens when people tell you to read specific books, well, not people, more like when I tell myself to read specific books? I don't read them.
             That's mostly because I'm a mood reader (no idea if that's a thing but that's what I call myself) even when I get ARCs I still take my time (I try not to but it happens). I can't just read a book at any time, I have to read it at the right time otherwise I won't finish it or I would end up in a book-slump (I think this happens to everyone but I like to use the excuse). And that's exactly what happen in June. I didn't read that many books in June and some of the books I read were hard to read because of the freaking-book-slump.
              So Keeping that in mind I decided to change the concept from the books I'm going to read to the books I wish to read (stupid concept, I know, just humor me) that way maybe I will actually read them. I'm going to keep this list small because that was another problem with the other one, it was way too long.
So anyways here they are:
I think this book has a pretty cool concept. They are a compilation of essays written by the author around a playlist of songs.
I had never heard about this author before I got the book from Amazon as part of their Prime-First-of-the-month book thing. And I have to say I have really high hopes after I read the description.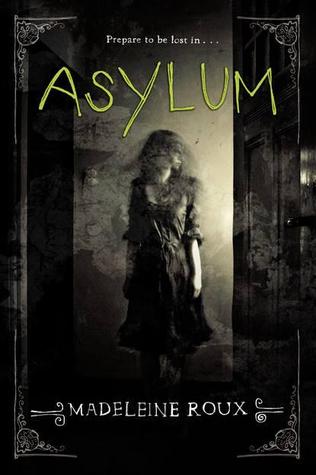 For sixteen-year-old Dan Crawford, New Hampshire College Prep is more than a summer program—it's a lifeline. An outcast at his high school, Dan is excited to finally make some friends in his last summer before college. But when he arrives at the program, Dan learns that his dorm for the summer used to be a sanatorium, more commonly known as an asylum. And not just any asylum—a last resort for the criminally insane.
As Dan and his new friends, Abby and Jordan, explore the hidden recesses of their creepy summer home, they soon discover it's no coincidence that the three of them ended up here. Because the asylum holds the key to a terrifying past. And there are some secrets that refuse to stay buried.
I have no idea why I haven't read this book already.
When Apprentice Adventurers, Fletcher and Scoop, discover their mother has fallen under the curse of a strange sickness, they prepare to sail for its source, a Threshold, a doorway to the world beyond the Un-Crossable Boundary.
But they are not the only ones seeking to cross the Threshold. Their old enemy, Grizelda, has heard that beyond the Boundary lives a woman with the same power as the Storyteller. With the help of a monster made with an undead heart, she plans to cross the Boundary and steal that power for herself. If she succeeds, the Academy, the island and everything in Fletcher and Scoop's world will be hers.
-GoodReads
Before Matt, Ella had a plan. Get over a no-good ex-boyfriend. Graduate from high school without any more distractions. Move away from Orlando, Florida, where she's lived her entire life. But Matt—the cute, shy, bespectacled bass player who just moved to town—was never part of that plan. And neither was attending a party that was crashed by the cops just minutes after they arrived. Or spending an entire night saying "yes" to every crazy, fun thing they could think of. Then Matt abruptly left town, and he broke not only Ella's heart but those of their best friends, too. So when he shows up a year later with a plan of his own—to relive the night that brought them together—Ella isn't sure whether Matt's worth a second chance. Or if re-creating the past can help them create a different future.
-GoodReads
I haven't read anything about this book and I want to keep it that way. That's why I won't give you any description.
I have extremely high hopes for this one. This is definitely one of the most anticipated books of the year.
Hopefully I will read all of this books this month. It's a really small list and it shouldn't take me to long too read them.